Jokowi orders Prasetyo to address human rights violations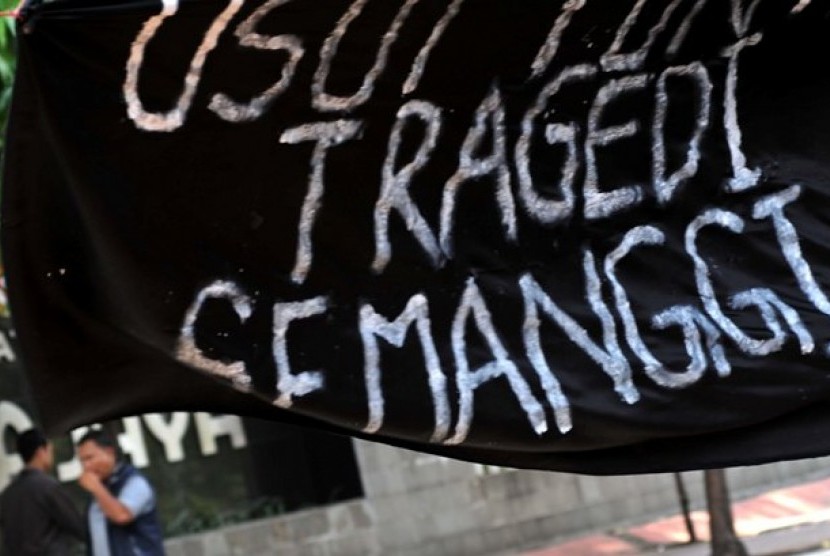 At least seven cases of human rights violations remain unsettled.
REPUBLIKA.CO.ID, JAKARTA — President Joko Widodo (Jokowi) has ordered the Attorney General, HM Prasetyo, to address human rights violations in the country. He conveyed the instruction after meeting participants of Thursday action at the Presidential Palace.
"The President has ordered the attorney general to coordinate with the National Commission on Human Rights (Komnas HAM)," the President's Special Staff, Johan Budi Sapto Pribowo, said here on Thursday.
The president met, among others, Maria Catarina Sumarsih, mother of Benardinus Realino Norma Irawan (Wawan), the student of Atma Jaya University who was killed in the Semanggi Tragedy 1998, and the Catholic priest, Ignatius Sandyawan Sumardi, who initiated the creation of the joint fact-finding team tasked with investigating the May 1998 riot.
"The president was startled to hear the wish of Usman (Usman Hamid, chief of Amnesty International for Indonesia) at the Thursday action to meet him. The president had twice tried to hold such a meeting. When he heard Mr Usman was willing, he decided to meet him," said Johan.
Johan said the President wanted to hear directly from the relatives what happened to the victims in the cases.
"The President has vowed to summon the attorney general and the coordinating minister for political, legal and security affairs to discuss (the demands of) the representatives of the victims in several cases of human rights violations in the past," he said.
Also read: Govt still has much homework on human rights: Jokowi
The Thursday action is a silent gathering in front of the presidential palace held every Thursday afternoon since January 18, 2007, by victims and relatives of victims of human rights violations in the country, including the 1965 tragedy, Trisakti tragedy and Semanggi 1998 tragedy.
The Attorney General's Office earlier noted that seven gross human rights violation cases remained unsettled. The office did not rule out the possibility of settling the case through reconciliation.
The six other gross human rights violation cases are Trisakti, Semanggi 1, Semanggi 2, Wasior (Papua), Talangsari case, the 1965 mass killings, and mysterious shootings
Sumber Berita Republika.co.id Sbobet | Poker Indonesia | Master Agen Bola