KPK questions Jokowi's position on draft law on KUHP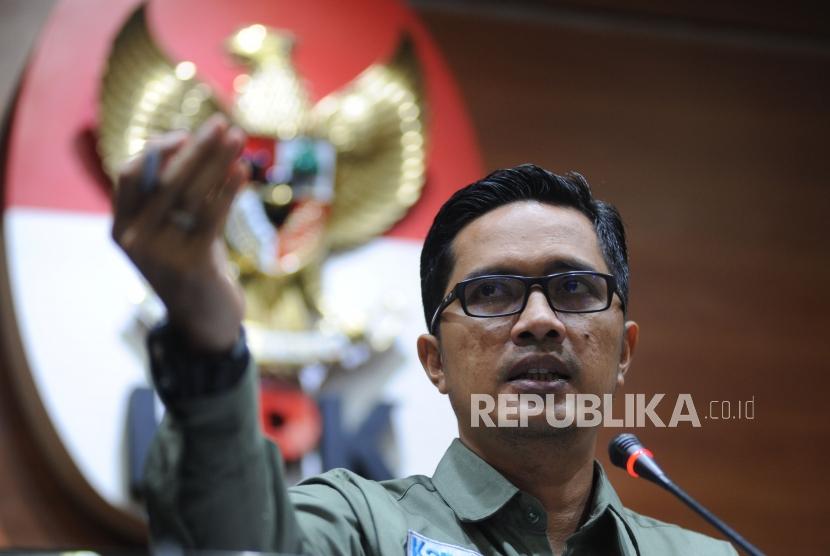 KPK says treating corruption as ordinary crime is a big setback.
REPUBLIKA.CO.ID, JAKARTA — The Corruption Eradication Commission (KPK) questions the position of President Joko Widodo (Jokowi) concerning the draft law on the Criminal Code (KUHP), which would weaken the fight against corruption. KPK said it sees a number of issues, which would put KPK and the fight against corruption at risk if the corruption cases are included in the KUHP.
"The President have several times helped prevent KPK from being weakened including when plan for revision of the Law on KPK was proposed," KPK spokesman Febri Diansyah said here on Thursday.
KPK hopes that currently when there is again threat to the campaign against corruption if the draft law on KUHP is passed into law, the President could again take a firm position to save the KPK mission by excluding corruption case from the draft law, Febri said.
He said treating corruption as ordinary crime by including corruption cases in KUHK is a big setback in the fight to eradicate corruption. "We should learn from how the state has handled terrorism in a number of areas recently. The Parliament and the President have passed the law on terrorism into a special law, and not put the law in KUHP," he said.
Also read: Boundaries of critics and insult must be clear: Observer
He said it is regrettable to hear suggestion that objection could be brought to the the Constitutional Court with demand for judicial review after the KUPH bill is passed into law. "If the government and the Parliament would open themselves by not forcing the corruption case into KUHP, we don't have to risk weakening the fight against corruption," he said.
KPK has sent five letters to the President and the Minister of Law and Human Right and chairman of the KUHP working committee expressing KPK position against placing corruption case in KUHP, and asked that the corruption cases will continue to be dealt with as a special case to be handled with special law outside KUHP.
Earlier, the House Speaker Bambang Soesatyo promised that the Parliament will soon finish the process of passing the KUHP bill into law and it would be a"gift for the National Independence Day Commemoration on August 17."
"We also report that preparation of the draft law on KUHP is in process. It is our target to present a gift to the nation right on on the National Day," Bambang said.
Sumber Berita Republika.co.id Sbobet | Poker Indonesia | Master Agen Bola